About Aquaguard Select
The Aquaguard Select Club opens up a world of exclusive benefits and privileges to our customers who purchase our premium collection of Aquaguard Select water purifiers. We invite you to experience a world of privileges with Aquaguard Select. Get exclusive benefits and privileges upto Rs 11,400* on purchase of Aquaguard Select.
Here's a list of benefits that you can avail!
FAQs
1. What is Aquaguard select benefit programme?
2. Who can be a part of this programme?
3. How do I register in this programme?
4. Which are the products Included in this Offer?
5. How do I redeem e-Gift cards?
6. What to do if I haven't received the e-Gift cards?
7. When will I get my e-Gift card on email?
8. What will happen to the offers if I cancel /return the order?
9. What will happen if I don't use my offers ?
Aquaguard Select range of water purifiers with Double Goodness of Copper & Zinc
Aquaguard, India's water purification expert, presents Active Copper MAXX with Zinc Booster technology that infuses Copper and Zinc ions* into your water and gives you pure, healthy drinking water that has the goodness of Copper.
*Copper and Zinc Infusion in adherence to IS 10500:2012 drinking water specifications (Acceptable limit). #Patent No. 332771.
Zero Hassle Technology
Copper and Zinc Ionic Infusion*
Beneficial for all age groups*
Right Amount of Copper & Zinc*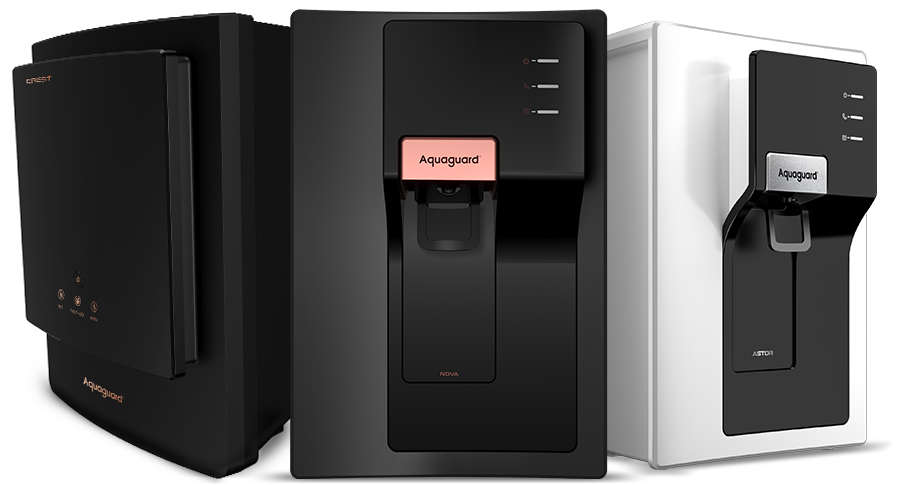 * The brand names Dr.Aquaguard and Aquaguard Select along with their logos are from the brand Eureka Forbes. Aquaguard Select is a new brand identity of Dr.Aquaguard.