The Eureka Forbes Institute of Environment
In 2000, as the new millennium unfolded, EFL formed a public charitable organisation called Eureka Forbes Institute of Environment (EFIE).
Vision
Unpolluted water and the air is our children's birthright.
Mission
To create aware, active and environmentally conscious communities among various constituencies like school children, housing societies and corporates by creating and disseminating information in relevant and interesting ways for these constituencies and thus, contribute to becoming an instrument of change in the Indian society.
Approach
Education of identified sections of society using the ICE formula (Information, Communication and Education) by partnering with other like-minded organisations such as the Rotary Club, NDTV, etc.

One of the biggest hurdles faced was nationwide complacency. To battle it head-on, Eureka Forbes began to monitor and broadcast pollution levels from labs across the country. Infomercials and programmes on ecological awareness were aired on television across the nation. Training sessions, grants and scholarships in the area of environmental research, and forums in colleges were organised to build awareness.

As the crusade gathered momentum, Eureka Forbes instituted an award for groundbreaking research in molecular biology for the eradication of water-borne diseases. EFL has also been working with medical organisations, for a more educated approach towards the prevention and cure of respiratory diseases. Today, even UNICEF sources its testing kits from the Institute when it undertakes a study of water pollution levels.

In the future, EFL plans to set up a network of pollution control and information centres and an online pollution information portal that will be accessible to all. A nationwide pollution level baseline study is also underway. Read more
Implementation
We welcome win-win-win scenarios that benefit our employees, the company and most importantly, our customers.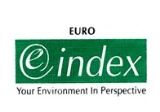 Euro 'e' Index
Under this program, the first initiative that began in 2000, is 'Pollution Watch' which is based on the measurement of the three most harmful pollutants in the ambient air i.e. SPM, SO2 and NOx. EFIE measures these pollutants every day in 12 cities around the country and gives the data to the NDTV channel, which produces and telecasts it with the weather report as 'Pollution Watch'. This is the first programme of its kind in the world that educates people about environmental pollution.

In 2006, EFIE scaled one more peak in consumer innovation and education when NDTV began telecasting a 'Water Pollution' report based on samples of groundwater (borewells) tested from 14 cities around the country - Delhi, Mumbai, Kolkata, Chennai, Bangalore, Hyderabad, Lucknow, Ahmedabad, Indore, Jaipur, Guwahati, Chandigarh, Goa and Cochin. This broke new ground as it was the first effort of its kind to educate an audience about the safety of the water. The report emphasizes two factors in the groundwater samples i.e. harmful bacteria and saltiness.

Within six months of 'Pollution Watch' being aired, EFIE was happy to see children in several schools take an oath not to buy firecrackers because they noticed that pollution levels went up after the Diwali festival. This suggested that children were probably a better audience for environmental education and sowed the seed of the institute's schools programme. Read more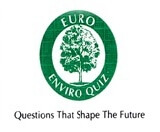 Euro Enviro Quiz
EFIE discovered that the best way to make children learn was to make them compete and hence, it created a platform for recognition. Its 'Euro Enviro Quiz' programme was launched in 2003. It has touched 1,40,000 children in 170 schools across 12 cities. Over 5,00,000 students have been exposed to this programme since its inception.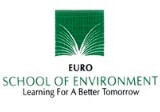 USE Course
EFIE launched the 'Uniting to Safeguard the Environment' (USE) course on June 5, 2006. This course was specially designed to enable corporate employees to understand the environment in a macro sense and consequently, try to implement their learning at the field level.

EFIE has conducted the USE course for leading corporates like BPCL, TCS, Deutsche Bank, architect firms etc. The response from all participants has been very encouraging and they are making efforts to impart this knowledge to the maximum number of people as well as using it to reduce their carbon footprint in their own homes and workplaces. Read more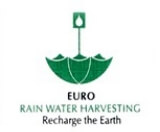 Euro Rainwater Harvesting
In 2004, EFIE set up a Rainwater Harvesting Consultancy Centre in Mumbai which spreads awareness on the methods, benefits and costs of rainwater harvesting. The institute has reached over 1,350 housing societies during the last six years and has been able to motivate 128 of them to begin rainwater harvesting. As a result, over 600 million litres of rainwater has been saved annually and the plan is to reach the one billion mark soon.
Doing more for the community
EFIE reaches out to communities in multiple ways. Water purifiers and community water plants have been installed in public places like hospitals, railway stations, bus stands, public gardens, cinema theatres, police stations, puja pandals etc. A schools outreach programme to awaken school children to the dangers of pollution and the need for conservation has been conducted. Water kiosks have been set up when natural disasters like earthquakes and floods occur. 'Aquaguard Project Amrut' has helped implement a community-based rainwater harvesting project at Shekhadi and Kudgaon villages in participation with SCESA and SHARE to provide drinking water for the villagers. This was made possible through a token amount from the sale of every Aquaguard.

In partnership with Rotary Club, the first 'Euro Enviro Park' in India was set up at Dadar, Mumbai in 2006. In 2007, the '5 Point Water Conservation Pledge' was unveiled. The 'Citizens Water Helpline' was set up in 2008 to 'Stop Leaking Taps' in homes. In 2009, a 'Reed Bed Natural Water Recycling' system that uses no electricity was set up for inmates of the hostel of the Victoria Memorial School for the Blind', Mumbai. In 2010, 'Aqua Ambassadors' was created in 14 schools in Mumbai to spread the message of water conservation in their homes and neighbourhoods. The year culminated with the launch of 'Water Wonderful World' - an online portal on water conservation that provides a forum for those involved in safe drinking water projects around the country. Read more
These are a few of the many initiatives undertaken by EFIE to highlight the importance of conserving the environment. It is to its credit that it has succeeded in bringing about a definite change in the mindset of people who were largely unaware of the cumulative destruction of air and water by pollution. This aptly underlines the institute's commitment to making the world a better place to live in.
At Eureka Forbes, CSR is a way of life in their practices and actions as the company strives towards being a true 'Friend for Life'.