Forbes Robo Vac N Mop NXTVacuum Cleaner
2 stage cleaning action which sweeps & Mops in one go.
MRP incl. of all taxes and shipping
Charts its way along the edge of walls to clean hard to reach corners and edges.
Cleans automatically and adjusts its cleaning mode according to the environment.

Cleans in a systematic manner and covers larger area.
It automatically returns to the charging dock when the battery is low.
Technical Specifications
Voltage

NA

Battery

14.8 V Lithium battery

Battery Power

2200 mAh Lithium battery

Full Charge Time

4 ‐ 5.5 hours

Motor

16 watts

Dust Capacity

0.5 litres

Run Time

100‐110 minutes

Dimensions

51.5 x 41.2 x 15.0 cm

Noise Level

≤65 dB

Country of Origin

China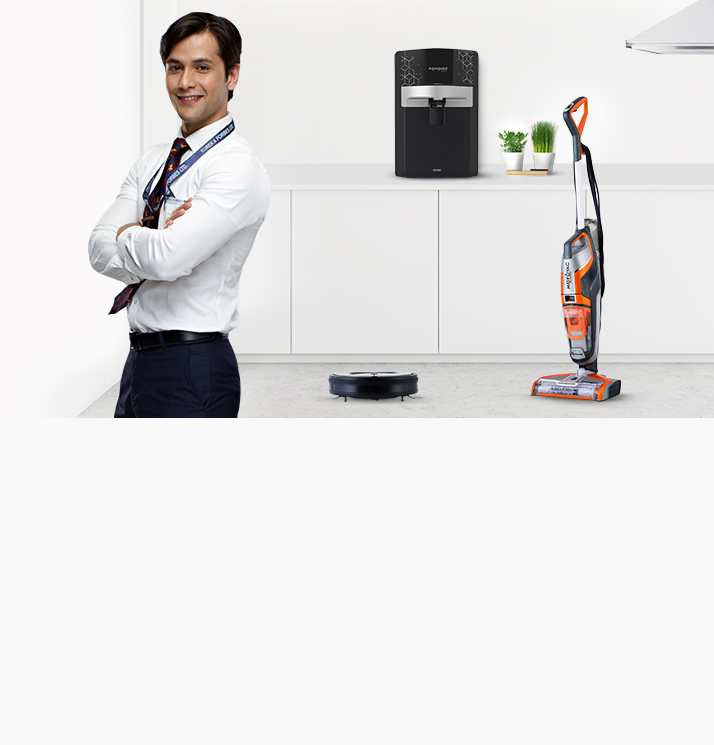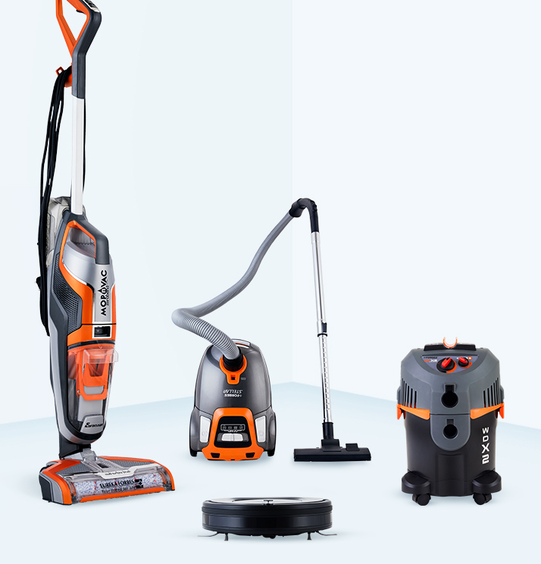 Benefits of buying from Eureka Forbes
‍

30 Days Money
Back Guarantee*

‍

Free standard
installation*

‍

Online order
tracking

‍

20+ Million
happy customers

‍

Secure
payments
Common Questions
Does Robotic vacuum cleaner work on a wet floor?
‍
It is not advisable to use the machine on wet floor as during vacuuming liquid can go inside machine and cause damage.
What is the lowest height the vacuum cleaner can pass under?
‍
It can pass in a gap of 10 cm or above.
Can I use a disinfectant for the mop? What is the approved disinfectant to be used for mopping?
‍
It is strictly forbidden to use the cleaner like detergent, disinfectant or solid cleaner, as these may cause clog, or corrosion to the 2-in-1 dust compartment with water tank. Please regular clean the filter of the filling opening.
How I can get battery replacement?
‍
Battery replacement will be provided by our after sales team.
Is there an option to replace the mopping cloth attached to this device?
‍
Yes. Mop cloth can be replaced. Please refer user manual for details.
How can I get consumables like mopping mat and sweeping brush?
‍
Consumables can be purchased from Eureka Forbes Service Center. Call at 18602661177 / 18008901177 to connect to Eureka Forbes Ltd Service Center.
What is the warranty on the product?
‍
The product comes with a 1-Year warranty on manufacturing defects. Consumables not covered under warranty.