Aquaguard Superb RO+UV+MTDSWater Purifier
Comes with RO+UV+MTDS technology that gives pure water infused with copper and zinc, while ensuring that it tastes sweet irrespective of the water source.
MRP incl. of all taxes, shipping and installation

Additional Features

1 Year Warranty RO Membrane*
Free of charge cleaning of RO membrane for up to 1 year or 6000 litres. Replacement of membrane will be chargeable.

Flexible Installation
Can be placed on the counter or mounted on the wall.

High Storage Capacity
Comes with a 7-litre in-built storage tank, ensuring purified water on tap, all the time.

LED Indicators
Alerts you when the tank is full, during end of life of cartridges, and gives service reminders.

Energy Saving Mode
Automatically shuts off the power supply when the tank is full, reducing power consumption.

Dispenses Water Without Electricity
Once purified, the stored water in the tank can be dispensed even without electricity.
Technical Specifications
Weight

6.5 kgs

Dimensions MM (WxDxH)

325 x 260 x 475 mm

Installation Type

Wall mount/Table top

Storage Capacity

5 litres

Purification Modules

i-FilterTM, Chemi-Block, Mineral Guard, RO Cartridge, UV e-boiling, Taste Adjuster, Active Copper with Zinc BoosterTM Cartridge

Recommended for

Municipal water, Borewell water, Water from tankers

TDS

1 to 2000 mg/L++

Water Flow Rate

RO Path - 200 to 250 ml/minute, UV Path - 550 to 650 ml/minute

Input Water Pressure

0.0 to 3.0 kg/cm2

Input Water Temperature

10°C - 40°C

Input Water Chlorine (Max)

0.2 mg/litre

Input Water Turbidity (Max)

5 NTU

Input Water Iron

0.1 mg/litre (max)

UV Lamp

11 watts

Life of UV Lamp

8000 burning hrs

Power Consumption

48 watts

Voltage

NA

RO Membrane

75 Gallons/Day

Purifying Technology

Reverse Osmosis, Ultraviolet & Ultra Filtration

Membrane Type

Thin film composite RO

Power

48 watts

Operating Input Voltage

150 VAC to 280 VAC, 50 Hz

Included In The Box

Water Purifier, Accessory (Input pipe, Reject water pipe, Diverter valve) Warranty Card

Filter Life

6000 litres

Country of Origin

India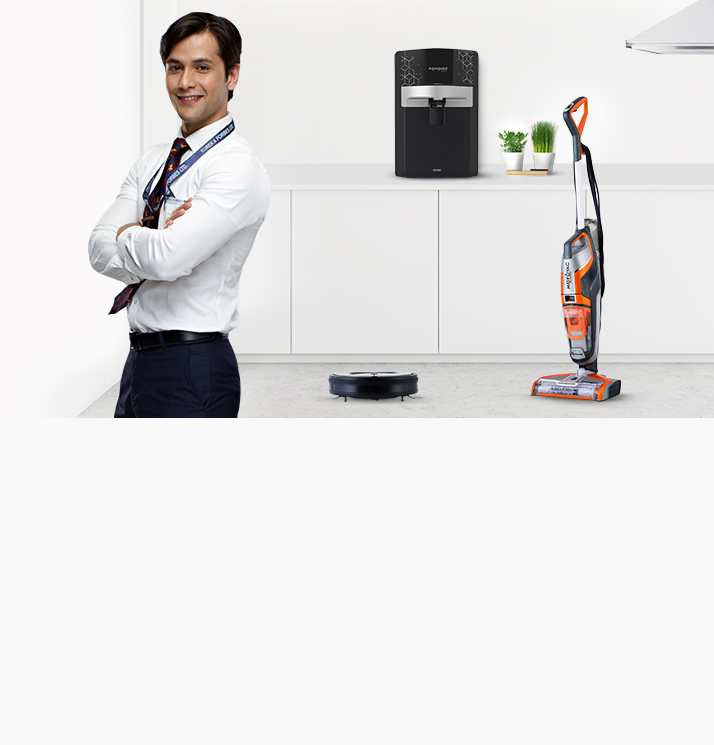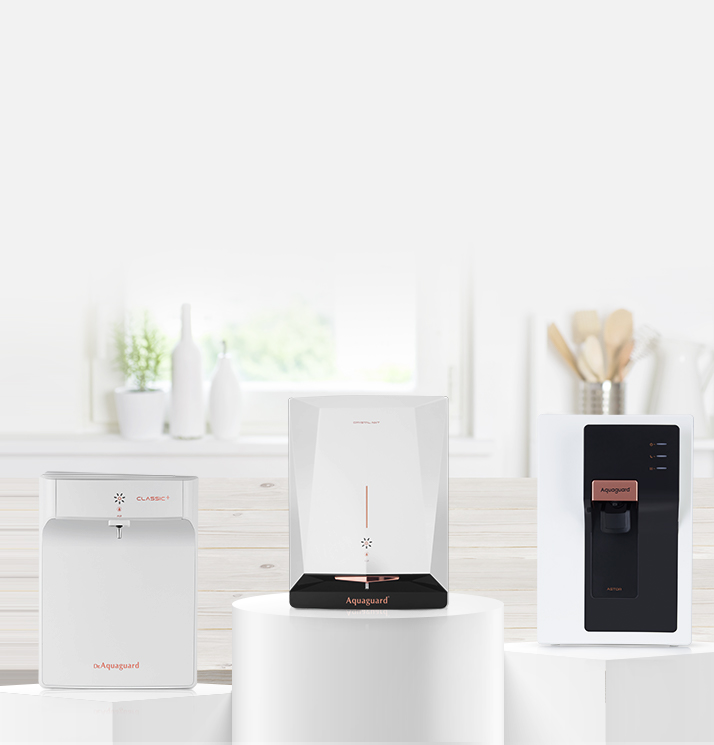 Benefits of buying from Eureka Forbes
‍

30 Days Money
Back Guarantee*

‍

Free standard
installation*

‍

Online order
tracking

‍

20+ Million
happy customers

‍

Secure
payments