Forbes Wet & Dry BoldVacuum Cleaner
Comes with both dry vacuuming and wet mopping features. Equipped with stainless steel tank that is durable and long-lasting.
MRP incl. of all taxes and shipping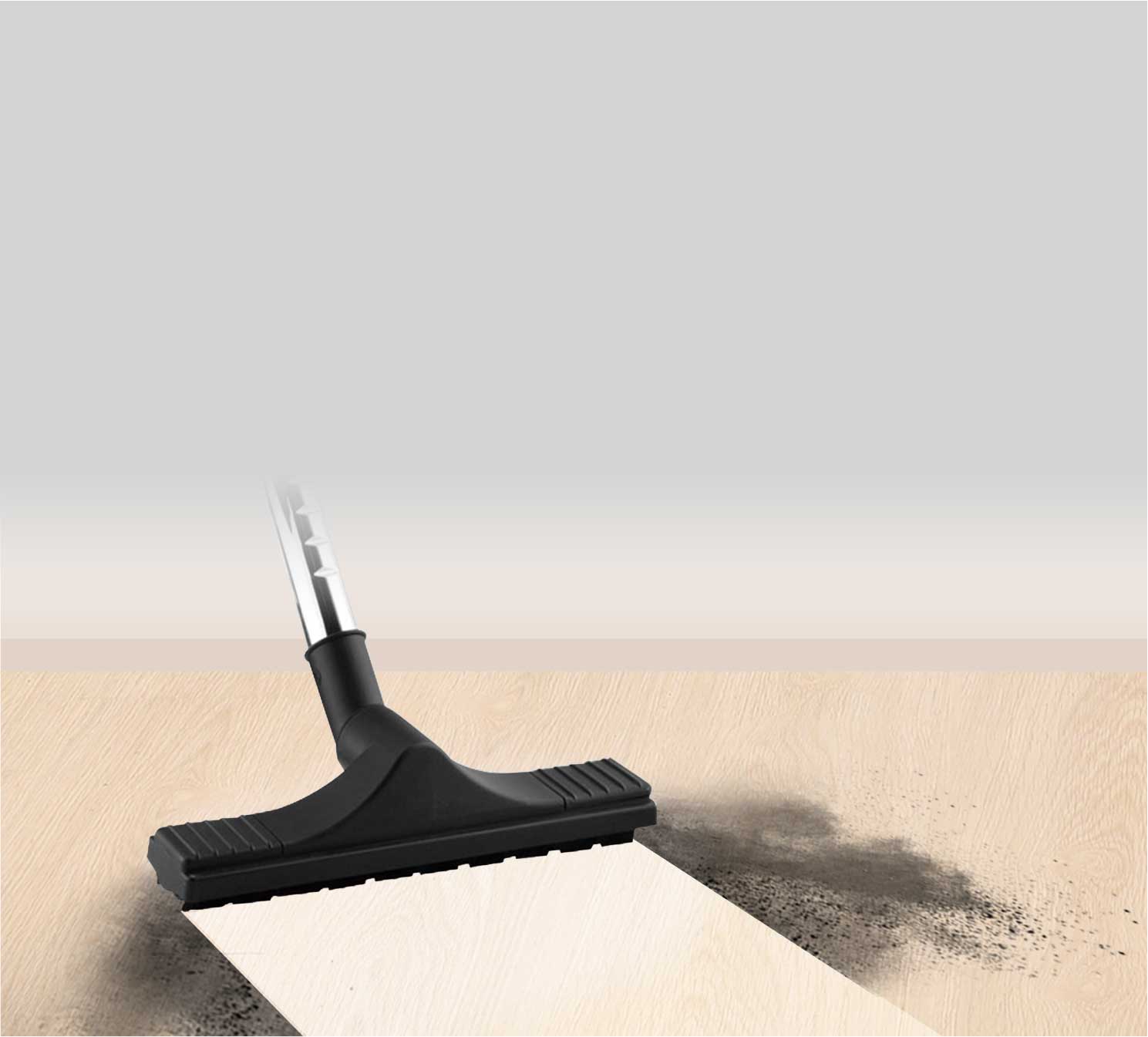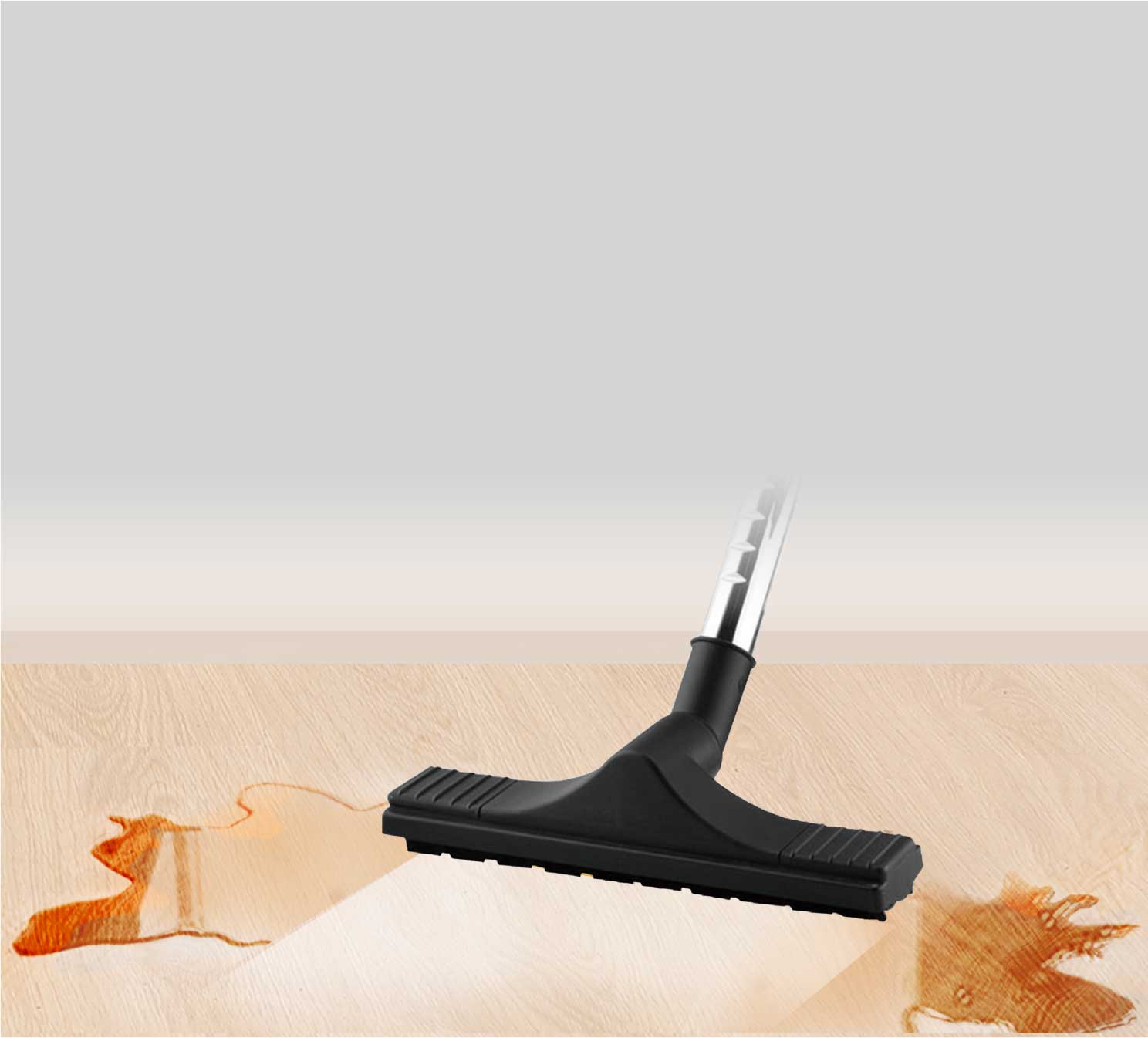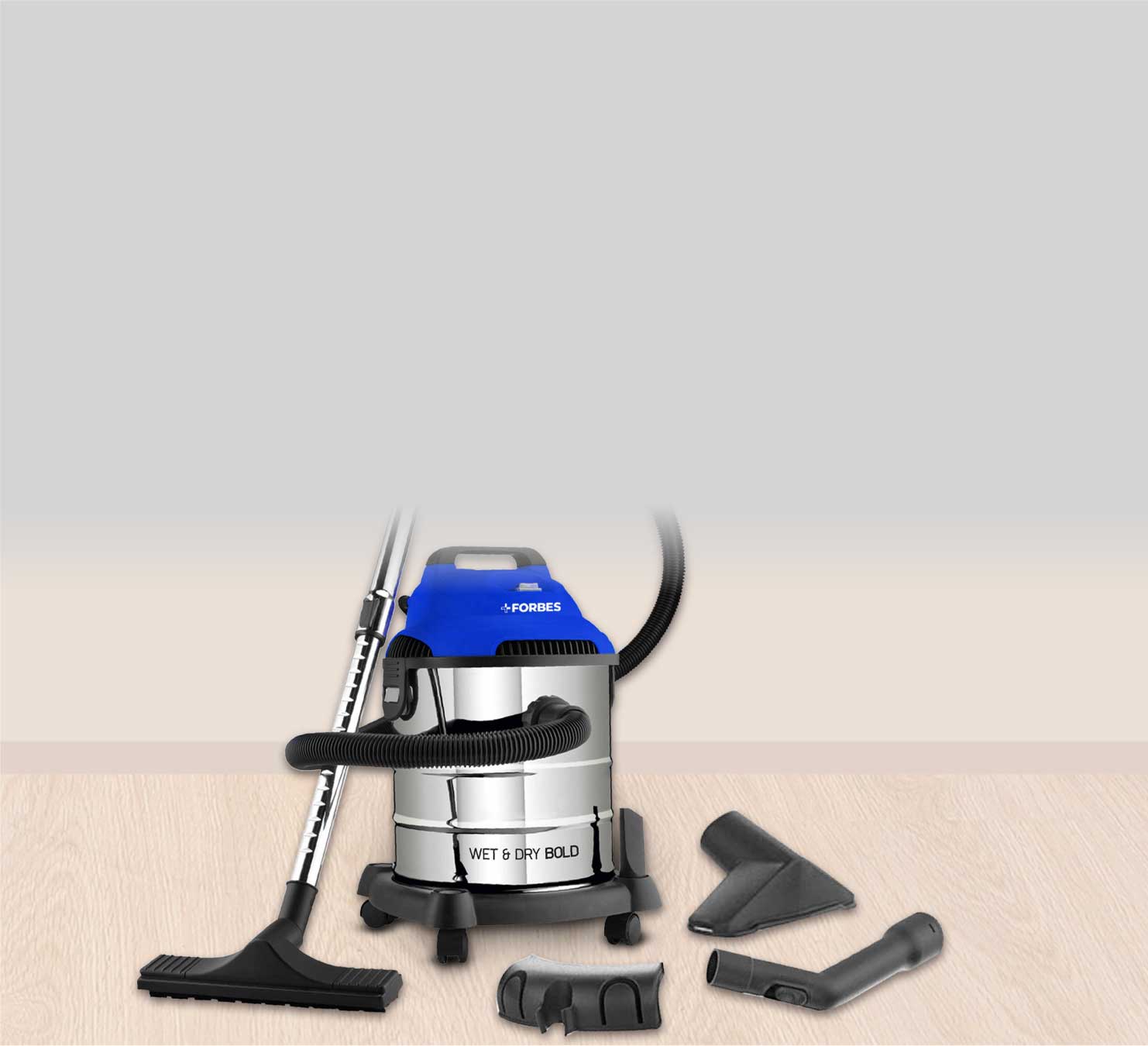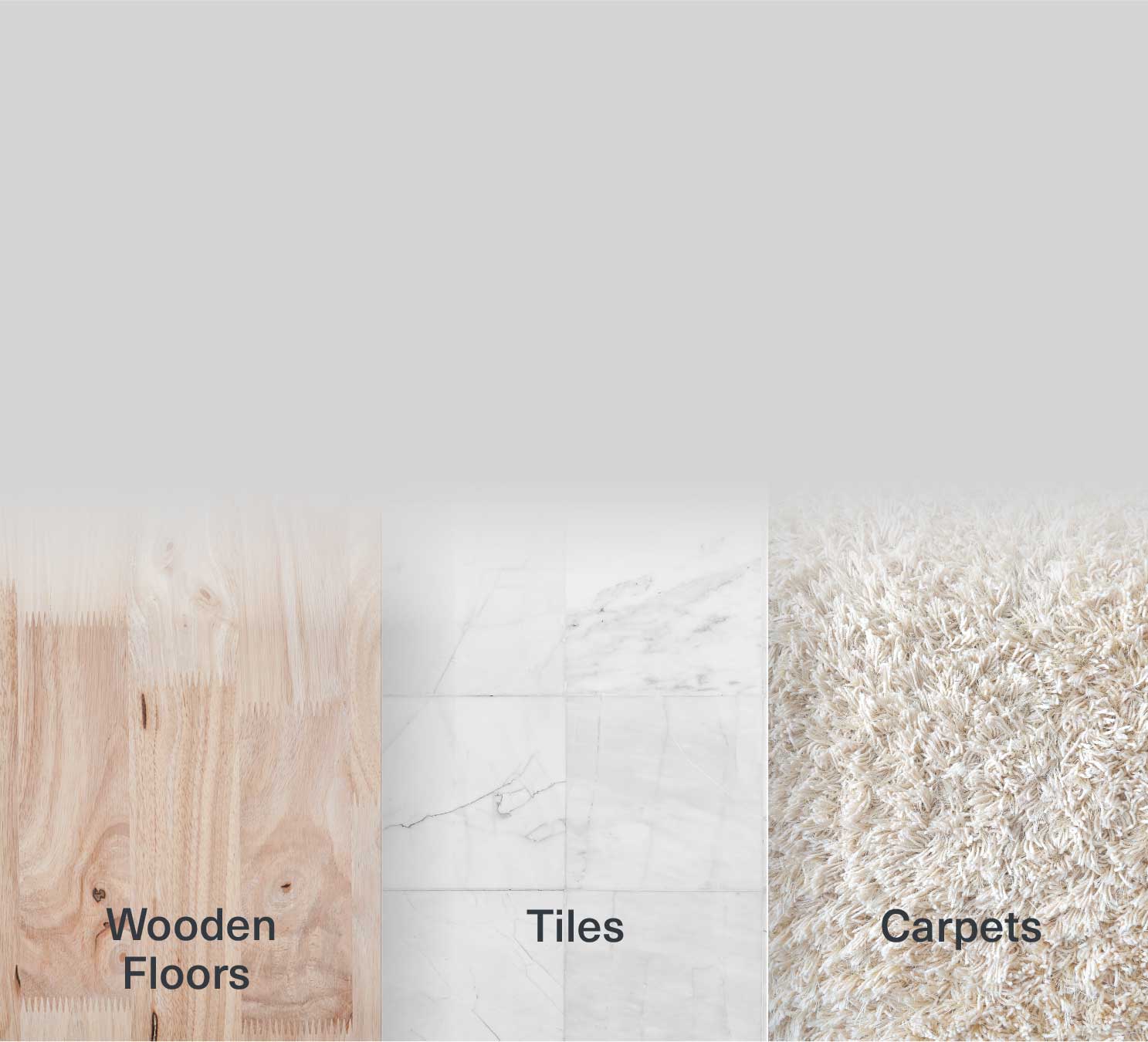 Facilitates Quick Cleaning
Organised Storage
Keeps accessories ready for use at all times with onboard storage.

Non-stop Cleaning
Large Tank Capacity
Large capacity of 20-litre storage that helps you clean at a stretch without having you to empty the dust tank often.
Technical Specifications
Voltage

230 WAC, 50Hz

Power

1400 watts

Input Power

1400 watts

Suction of Motor

1900 mm (19 KPA)

Blower Efficiency

1400 litres/minutes

No. of Accessories

4

Accessory Modules

Upholstery Cleaner, Floor Brush, Crevice Cleaner and Wet Squeege

Tank Capacity

20 litres

Cord Length

5 meters

Dimensions

350 x 350 x 520 mm

Weight

7.5 kg

Colour

Blue

Country of Origin

Republic of China
E-Brochures,Manuals & Videos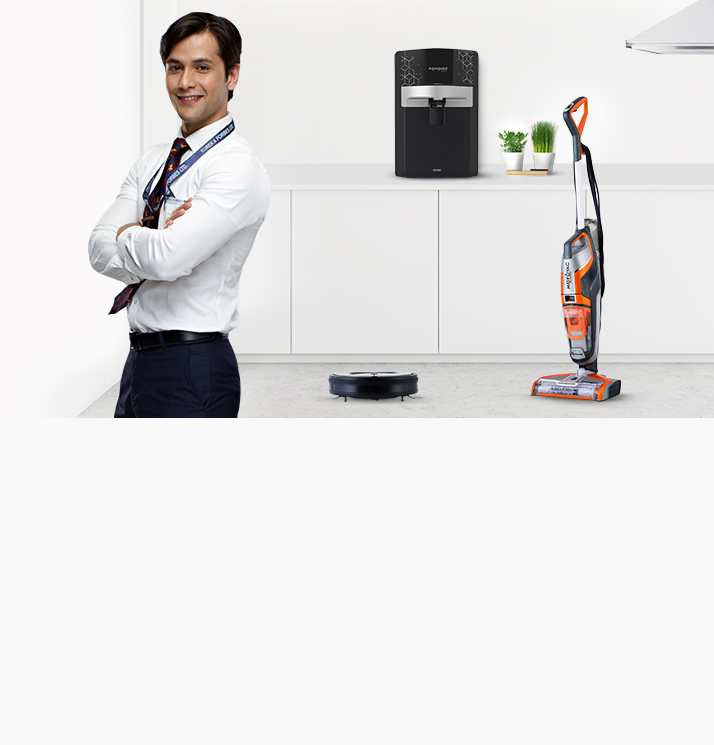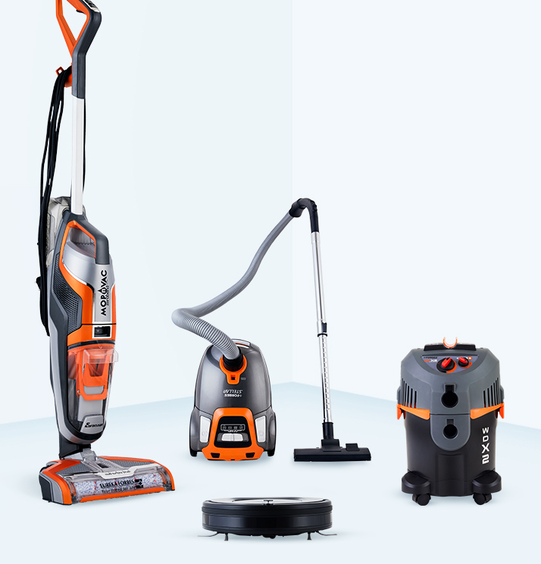 Benefits of buying from Eureka Forbes
‍

30 Days Money
Back Guarantee*

‍

Free standard
installation*

‍

Online order
tracking

‍

20+ Million
happy customers

‍

Secure
payments
Common Questions
Why is it essential to have a vacuum cleaner?
‍
While your home may look clean on the surface, there may be invisible dust mites hiding in your home. Dusting and sweeping only displaces the dust and will not help you get rid of smaller particles. Further, a wet swabbed floor attracts particles which helps bacteria breed. What you need is a good vacuum cleaner that tackles both the visible and invisible dirt and dust. And leaves your home truly clean.
Can vacuum cleaners clean both dry and wet surfaces?
‍
A wet and dry vacuum cleaner is a versatile vacuum cleaner that not only removes dry dust but is also ideal for removing wet spills.
Do higher amps or watts result in better cleaning?
‍
Consumers are often tempted to choose a vacuum cleaner based on the highest amperage or watts, but these measurements are not the best indicators of efficiency. What you should be looking for instead is the vacuum cleaners' suction power. It is the right indicator of performance.
Can dusting the house result in allergy?
‍
When you dust your home, you are only unsettling the dust. Did you know that your home is filled with millions of invisible dust mites that are tiny, where 1 gram of dust contains 19000 of these bugs which release a potent 'allergen' that can trigger asthma, eczema and rhinitis! To protect your family, you need to invest in a robust cleaning system. One that not only tackles the visible dust, but also the invisible dust mites.