What Are Robotic
Vacuum Cleaners?
What Are Robotic
Vacuum Cleaners?
Zero-effort cleaning
Robotic vacuum cleaners have sensors, motors and wheels to conveniently sweep, mop and disinfect surfaces, making daily cleaning hassle-free. They perform automated cleaning and can be used across different types of surfaces like wooden floors, marble, carpet, tiles.
Using smart onboard sensors, these cleaners can detect, dodge and navigate their way around furniture, walls, staircases and obstacles, without moving anything. They can also find their way to the docking station to charge themselves, when the battery is low.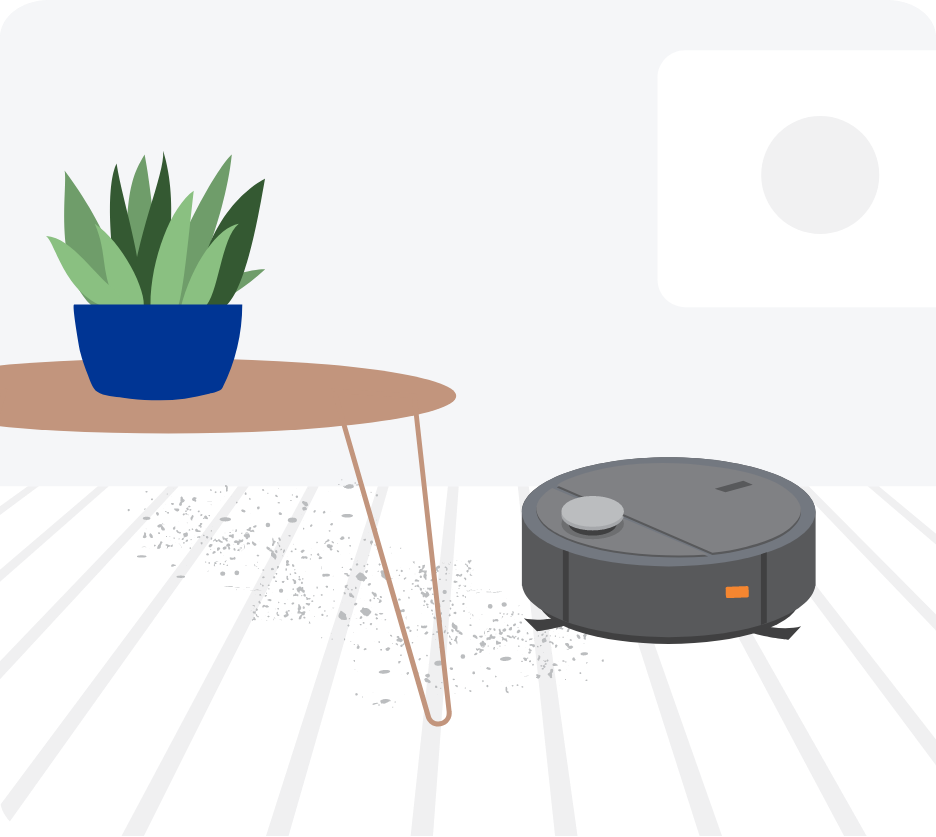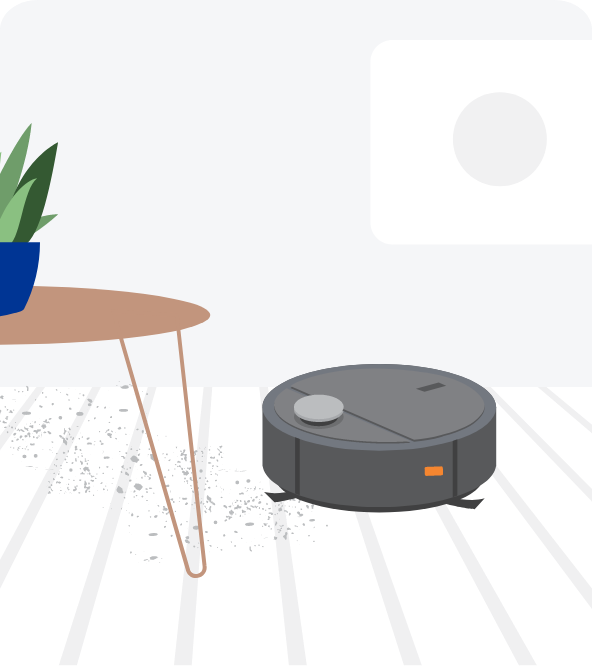 Controls
They may be programmed to automatically follow a daily cleaning routine at a time of your convenience.
Depending on the model, they can also be controlled in a variety of ways:
They may be programmed to
automatically follow a daily cleaning
routine at a time of your convenience.
Depending on themodel, they can also be
controlled in a variety of ways:

Remote control

Mobile app

Voice command
Benefits

Automates
cleaning
Automates
cleaning

Wet and dry
cleaning
Wet and dry
cleaning

Multi-surface
cleaning
Multi-surface
cleaning