About
Eureka Forbes Share a Smile Referral Program
Thank you for choosing a Eureka Forbes product, welcome to our family! It's now time to introduce your friends and family to Eureka Forbes and gift them the goodness of health and hygiene.
You can now earn rewards when you refer your friends and family to our Direct Sales Specialist.
Benefits
of Our Program

Health & Hygiene
for your friends
We will ensure that each family you refer is made aware of how healthy water, pure air, & hygiene obtained from deep cleaning can enrich their daily lives.

Earn
Rewards
For every referred friend who makes a product purchase, you will receive a discount coupon redeemable on eurekaforbes.com

World-Class
Product Design
On purchase, each family referred will be the proud owner of a World-Class product designed especially for Indian conditions.
Four steps
of the referral program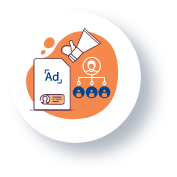 Our Direct Sales Specialist will request you to share reference(s) of your friends and family. There is no cap for the number of people that you can refer!
Share the received OTP with our Direct Sales Specialist. Once it's verified, you'll receive a welcome SMS and your referred contact will receive an SMS saying you have referred them.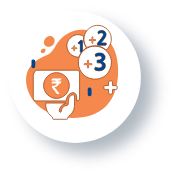 The Direct Sales Specialist will fix up a demo with your referred contacts. You will get a discount coupon code through SMS once your referred contact purchases a product*.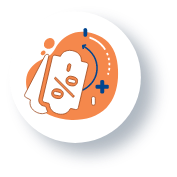 You can redeem the coupon code on www.eurekaforbes.com for purchasing any of our products or Annual Maintenance Contract.
Frequently asked
questions
Got Doubts? Let's Clear Them!