Forbes Friends of Society
INSTALLATION OF WATER PURIFIERS WHEN MUMBAI WAS SUBMERGED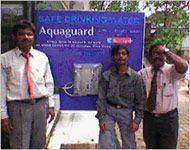 Our zeal of being "Friends for Life" is not restricted to just our customers. Corporate Social Responsibility has always been an integral part of Eureka Forbes. Over a period of 30 years we have been undertaking CSR programs across the country. Be it setting up of recreational Parks for the elderly or installing free water purification systems in times of calamities, we have actively contributed towards the welfare of the society.
On July 26th, when Mumbai was submerged due to exceptionally heavy rains we installed Water Purification Units across Mumbai to provide safe drinking water to the affected people.
WATER PURIFIERS INSTALLATIONS DURING TSUNAMI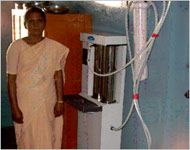 On 26th Dec, when Tamil Nadu was faced with the devastation caused by the tsunami, we installed high capacity water purification systems in 30 locations. Eureka Forbes Actively worked with a Leading NGO- World Vision in this effort.
JAGRUT MUMBAIKAR PROGRAM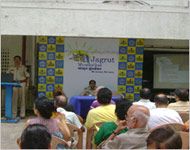 On November 27, 2008, the day after the Mumbai terror attacks, we installed four water purifications units at St. George Hospital, Mumbai to provide safe drinking to victims and their families.
Our Jagrut Mumbaikar Programme, in association with the Mumbai Police and Mumbai Fire Brigade is focused on showing citizens and co-operative societies how to safeguard their living environment. Mumbaikars actively participated in the program which was the first of it's kind.
DIWALI CELEBRATIONS WITH THE SENIOR CITIZENS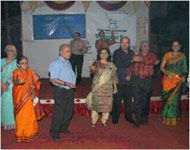 As a part of our active community service we have also undertaken the work of creating community parks made especially for senior citizens. Diwali celebrations were held with the senior citizens of Shivaji Park – Nana Nani Park, Mumbai.