Forbes Coronaguard
Attacks and inactivates 99.9% of the Corona family of viruses* to protect you from infections.
₹24,999
EMI starting from ₹690/mo
Area


1000 sq. ft.

Warranty


1 Year

Life Cycle


5-7 Years

Rating


4.3
No Chemicals Or Ozone
Does not use any chemicals, does not ionize the air and produces no ozone.
24/7 Operation
Designed for continuous use, it is recommended to be ON for continuous protection.
Additional Features
Easy to Install
Utilizes environmentally friendly gas which does not harm the ozone layer.
No chemicals, odour or stains
Utilizes environmentally friendly gas which does not harm the ozone layer.
Plug and Play Device
Monitors the health of the air conditioner to ensure you get cool and healthy air always.
Real-Time Protection
Monitors the health of the air conditioner to ensure you get cool and healthy air always.
Disinfection efficiency* of Coronaguard
100% Corona Family of Viruses
Tested with Avian coronavirus at IIT Guwahati.
99.9% Phylogenetically similar surrogate
Tested with Equine arteritis virus which belongs to same order (Nidovirales) at LEI, Mexico.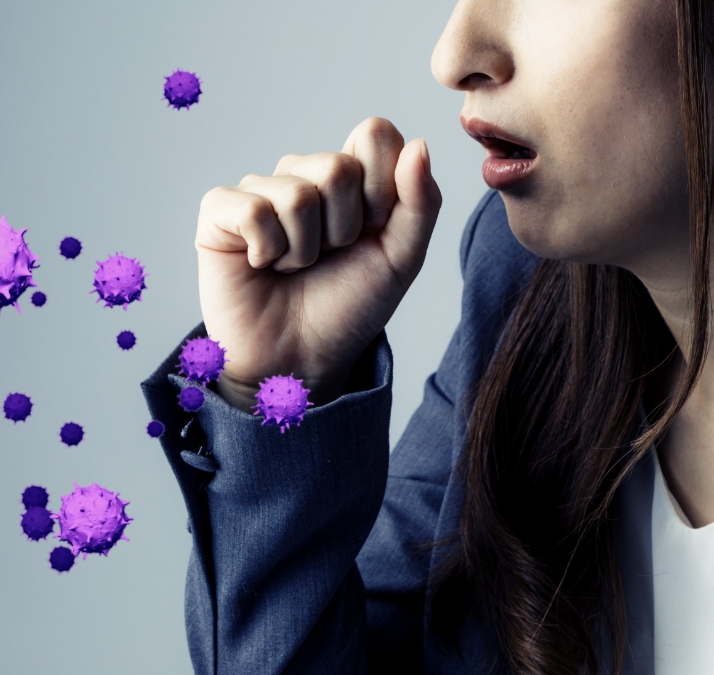 Technical Specifications
Dimension L: 250 mm, OD: 262 mm
Operating Voltage 230V AC/50Hz
Estimated P-Electron Production/Sec 10 to 100 trillion
Instrument cooling air flow 64 CFM
Power Rating 30 W (Max)
Applicable Area 1000 ft2
Applicable Air Volume 10000 ft3
Ozone emission BDL (Meets the requirement of US EPA)
Body Shell Dielectric material
Installation Wall Mount
Product Weight (Net/Gross) 5.8 Kg/7.0 Kg
Life cycle 5-7 years
---
Common Questions
What is FORBES CORONAGUARD POWERED BY SHYCOCAN & What does it do?
‍
Coronaguard is a revolutionary virulence prevention device that attenuates & disables 99.9% of corona family of viruses and prevents it's spread in the enclosed spaces.
The innovative technology 'physically attenuates' the homing mechanism on the virus and prevents infectivity. The technology is based on well-known principles of physics "Photon Mediated Electron Emission" (PMEE) that disables the S protein in the virus so that it cannot attach itself to human cells, thus preventing the infectivity.
Does it Kill Coronavirus?
‍
FORBES CORONAGUARD POWERED BY SHYCOCAN attenuates the corona family of viruses. It simply disables it, from attaching and infecting the host cells.
How many hours should I keep it on? What is the electricity consumption?
‍
The device is designed for continuous use, it is recommended to be ON for continuous protection. The power consumption is 30 W.
Does it use any chemicals?
‍
The CORONAGUARD does not use any chemicals. It does not ionize the air nor does it produce any ozone.
What types of performance efficacy test this product has undergone?
‍
This product has been tested for its virucidal performance efficacy in India & international laboratories. The test results prove that the virucidal efficiency is more than 99.9% on corona family of viruses using suitable surrogate viruses as per USEPA recommendations.
IIT Guwahati – 100% attenuation of Avian coronavirus
IAPMO, India – 99.99% attenuation of MS2 Phage
LEI, Mexico – 99.9% attenuation of Equine arteritis virus
Yes, the product is tested for human & animal safety, electrical safety & environmental safety. Human & Animal Safety (ISO 10993-5): IIT Guwahati – Nontoxic to human Cells University of Madras – Nontoxic to Animal Cells Environmental Safety: EVA Associates, Australia – No ozone emission Shreis Scalene Therapeutics, LLA, US - No ozone emission. SGS UAE – Meeting RoHS requirements Electrical safety: Meeting CE Marking Class I requirements UL - EMI – EMC Test conducted as per IEC 60335-1-2010 & IEC 61236-2012
Is there a particular place it's recommended to be installed in? Does it interfere with any electronic device? Can I Keep my Air Conditioner On?
‍
Coronaguard should be wall mounted in the room away from the reach of children. This does not interfere with any electronic devices and is tested & cleared under CE Marking requirements. The product can be used in the air-conditioned rooms.
What kind of places Coronaguard can be installed?
‍
The device can be safely deployed in all environments inhabited by people, be it very large or small enclosed spaces. Coronaguard helps create 'safe zones' in homes, health care facilities, grocery and essential stores, restaurants & hotels, schools, colleges, places of worship, residential, corporate, industrial and sporting environments.
How does one install the product, do we require a demo to install this product?
‍
The product comes with a wall mounting bracket which is user friendly to install.
What are the variants available? Should I install one in each room?
‍
The Coronaguard is currently available in one variant, which covers 1,000 Sq. Ft (10,000 Cubic ft). If the rooms are separated by partition / walls, you need to have separate units for each room.
How will I know if the Coronaguard is working?
‍
The product has a Green indicator lamp in the front, this is an indication that the product is working to create safe zones in the application area.
Whether Coronaguard can be used as a sterilizer to disinfect the household items / articles?
‍
No, the Coronaguard attenuates only the corona family of viruses in the closed rooms. It's not air sterilizer to disinfect other microbial contaminations if any.
Is there any maintenance? Is there any servicing required?
‍
This product is a Plug & Play product with no consumable to replace. Hence there's no service required, and it is maintenance free. However, the products should be cleaned regularly of any dust deposition on the fan or grilles that may accumulate over a period.
Is there any warranty on the product?
‍
The Coronaguard shall be warranted against manufacturing defects and workmanship for one year from the date of purchase. Please refer to the terms of warranty for more clarity.
What is the difference between Coronaguard and an air purifier?
‍
The Coronaguard attenuates only the corona family of viruses in the enclosed rooms. The air purifier purifies the indoor air – and removes the particulate matters, bad odor and the air borne microorganisms depending on the product configuration. Air Purifier depends on the air to be circulated through it for purification while Coronaguard can attenuate the corona family of viruses directly on the spot in the room.
Will this product stain my walls?
‍
No, this product shall leave no stains on your walls.
Will it be able to kill COVID-19 if someone infected is in the room and if the person sneezes/coughs?
‍
It does not kill coronavirus. It attenuates/disables the virus by neutralizing the charges in the S-protein.
There have been several claims of coronavirus cures and preventions. Many of them have been found to be fake. Why should anyone trust this device?
‍
Eureka Forbes has been at the forefront of India's health efforts over the past 38 years, becoming synonymous with clean drinking water and cleaning solutions. We have been, over the years, protecting Indians from harmful bacteria, viruses and other microorganisms. So, there is a trust associated with our name. This product has been through rigorous testing and the test reports prove the efficacy of the device beyond any doubt.